Visveswaraya is Evidently Excellent
Visveswaraya is the Institute with most number of All India Ranks.Our students have won 177 All India Ranks for AMIE.
A Varied & Fascinating Experience
Library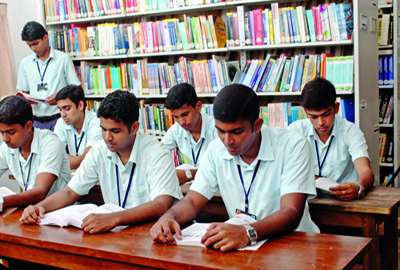 The academic library is located in the campus of the Institute. Our Library is managed by a well qualified librarian. More recently, libraries are understood as extending beyond the physical walls of the building, by including material accessible by electronic means. Under the circumstances the institution has decided to provide a bigger space to meet the requirements of students in the proposed new building.


Recommended books of both the examining authorities along with other quality study materials are included in the collection.