Visveswaraya is Evidently Excellent
Visveswaraya is the Institute with most number of All India Ranks.Our students have won 177 All India Ranks for AMIE.
A Varied & Fascinating Experience
Profile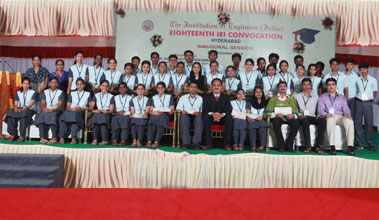 Visveswaraya is the best Engineering Technology Institute in the country. It is India's top AMIE Institute and now the finest for Aeronautical, VIET is famous for its innovative academic sessions which satisfy modern career tastes. It is situated in the heart of a tranquil, greenish virgin countryside.

Visveswaraya is equipped with a unique well disciplined and result oriented system. Here the students enjoy access to the latest technologies, upgraded teaching expertise and flexible study combinations, under the Gurukul System.

Established in 1988, the Institution is now one of the giants of the higher education system. Its Director Er. Tom T. Joseph C. Eng. (I) MIE is a member of The Institution of Engineers (India). The Institute has always been at the forefront of innovation and has played a leading role in the development of modern engineering education in the country.

Acclaimed nation-wide for the quality of its teaching, Visveswaraya is one of the famous educational Institutions in India and is the first choice for a majority of Indians. Academic staff with excellent reputations, continue to provide the highest standards of teaching to many, from different states in India. Even though admission to Engineering Technology can be done throughout the year, you'll find that admission to VIET is possible only in the month of May/June.


A National Institution